Wreaths Across America
Arlington National Cemetery
December 17, 2022

Wreaths Across America, Arlington National Cemetery

Thousands of volunteers helped place wreaths on the headstones of veterans buried in Arlington to honor their service.

Sixty-five (65) tractor trailer trucks delivered the wreaths to Arlington.

The cemetery gates opened at 8:00 am. By 11:00, nearly all of the more than 275,000 wreaths had been places on veterans graves.

The 11th ACVVC Women's Group donated 22 wreaths to honor the 22 11th ACR Vietnam KIA's buried in Arlington.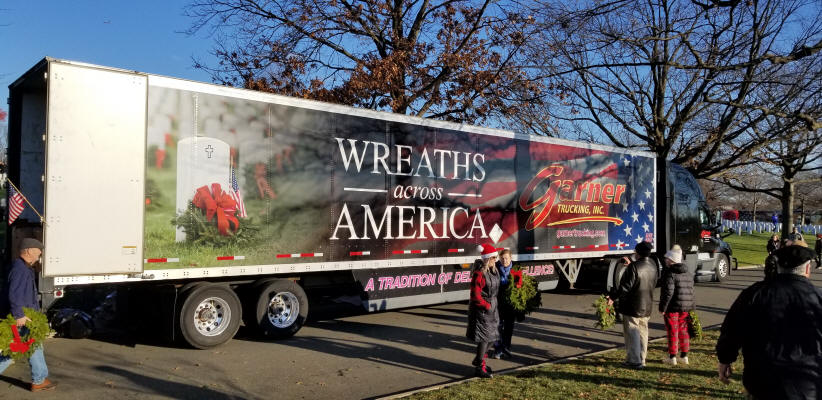 One of 65 tractor trailers carrying wreaths to Arlington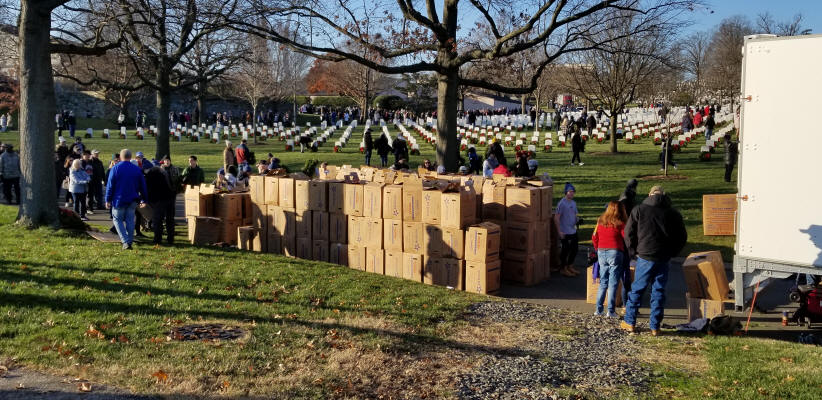 Boxes of wreaths are unloaded and distributed to volunteers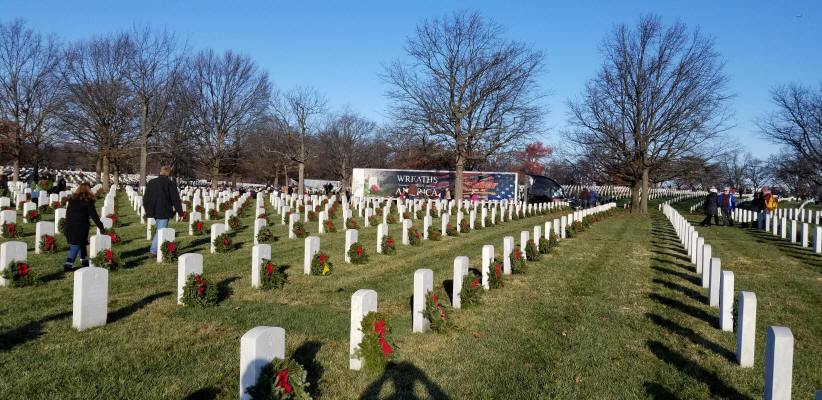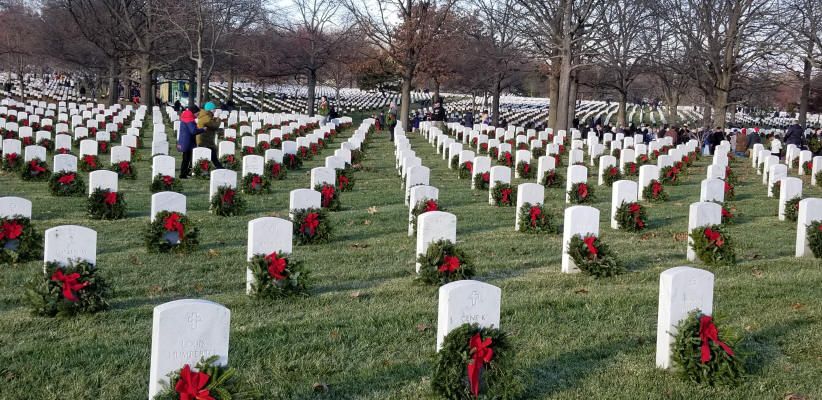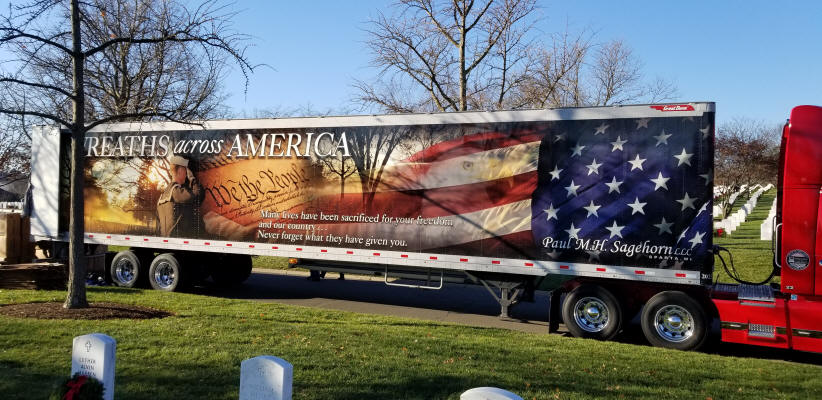 Many of the tractor trailers displayed messages to support our veterans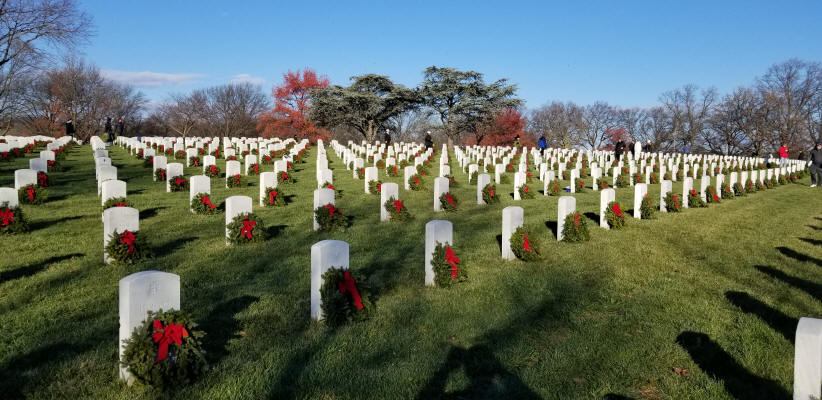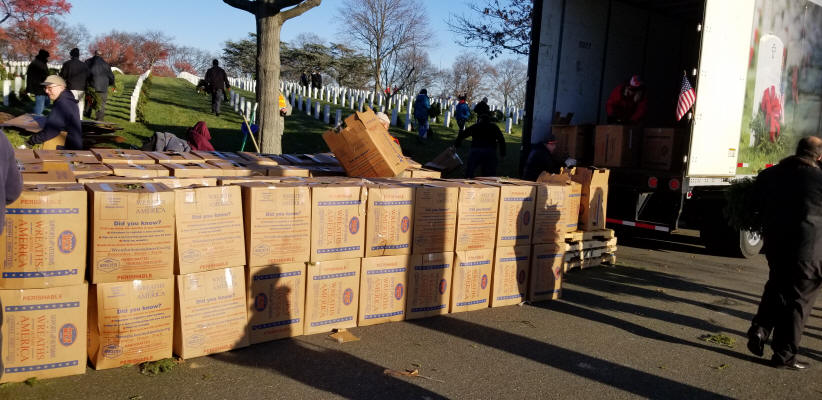 Boxes of wreaths awaiting to be distributed to volunteers